A memorandum of cooperation and partnership was concluded between Trakia Economic Zone (TEZ) and Veolia Bulgaria. The document was signed by Eng. Plamen Panchev, Executive Director of TEZ, and Francois Debergh, Country Director of Veolia Bulgaria.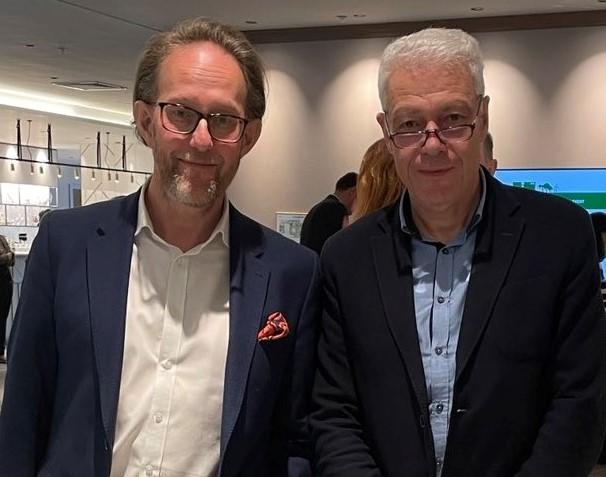 The main focus will be on optimization of water and energy resource management on the TEZ area. Veolia and TEZ will be joining forces to promote innovative and sustainable solutions for these industrial partners.
Leveraging on the global expertise and know-how of Veolia Group, the partners are confident to have a positive impact not only on the operations (including the service life increase of the facilities installations) but also on the operational costs with respect to energy and water consumption and on carbon footprint on the territory of TEZ.
Established officially as a brand in 2013, Trakia Economic Zone (TEZ) (www.tez.bg) is the largest and steadily developing industrial zone in Bulgaria and South Eastern Europe with an area of 10,700,000 m². It brings together 6 sub-zones within the territory of the city of Plovdiv. Following the launch of the first zone in 1996, more than 200 companies have been attracted so far, most of them – world leaders in their areas, investments for more than 3 billion euros have been made, and more than 35,000 jobs have been created.
Veolia Bulgaria is part of Veolia Group (www.veolia.com), which aims to be the benchmark company for ecological transformation. With nearly 179,000 employees worldwide, the Group designs and provides game-changing solutions that are both useful and practical for water, waste and energy management. Through its three complementary business activities, Veolia helps to develop access to resources, preserve available resources, and replenish them. In 2020, the Veolia group supplied 95 million people with drinking water and 62 million people with wastewater service, produced nearly 43 million megawatt hours of energy and treated 47 million metric tons of waste. Veolia Environment (listed on Paris Euronext: VIE) recorded consolidated revenue of €26.010 billion in 2020.