ZAGORKA chose Veolia based on its reputation as a leading expert in the management of WWTPs worldwide as well as based on Veolia's extensive local expertise in this field
The main challenges for the Veolia Bulgaria team were
To operate their newly built WWTP:
Takeover of the WWTP operation, which involves provision of an operator on-site to perform sampling and analyses on a daily basis;
Provision of remote monitoring through SCADA during holydays and night shifts; delivery of chemicals;
Preparation of six-monthly reports for the WWTP as well as
Proposals for optimization of the equipment and processes.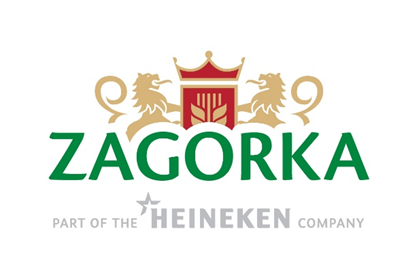 About ZAGORKA
ZAGORKA Brewery is entering in its second century of operations in Stara Zagora and has become a symbol of the city. In 1994, ZAGORKA joined the global family of HEINEKEN. Since then, over more than 24 years, the company invested to modernize its processes, increase production capacity and be one of the greenest breweries. Today, the brewery in Stara Zagora is one of the most modern in the region of Central and Eastern Europe.
As part of the HEINEKEN family, ZAGORKA is committed to developing its business sustainably and responsibly. Through its sustainability platform "Brewing a better world" the company focuses its efforts in six areas where it can make a positive change: reducing carbon emissions, protecting water resources, sourcing sustainably, advocating responsible consumption, growing with communities, promoting health and safety.
The Ministry of Environment and Waters awarded ZAGORKA with the prize "Green Bulgaria" for its overall contribution to environmental protection. The company is the greenest and most responsible company in the beer industry, according to media and consumers.
The company's portfolio offers a variety of high quality products that meet the demanding taste of Bulgarian consumer - Zagorka, Heineken, Ariana, Amstel, Stolichno, Starobrno, Desperados, Sol and the ciders Apples Thief and Strongbow. In the no-alcohol category the portfolio consists of Zagorka 0.0%, Heineken 0.0% and Ariana Radler 0.0%.
The benefits for our client
By choosing Veolia, ZAGORKA received a reliable and trusted partner to operate one of the key facilities in its brewery. From a CSR standpoint, it is of utmost importance for ZAGORKA to demonstrate their high environmental concern not only by investing in a cutting edge WWTP, but also by outsourcing it to an expert operating company who can guarantee its best performance.