Ensure the supply of energies and utilities in Brownfield industrial park.
The challenge
The industrial site in Žiar nad Hronom was built in 1951 with focus on the production of aluminium.
After its privatization in 2002 the company underwent broad restructuring, where several activities were transferred to subsidiaries and sold to strategic investors. The energy assets were moved to newly created company ENEVIA and the owner was looking for a strategic partner.
Its objectives were mainly to:
Ensure reliable and safe energy supply for industrial clients.
Optimize energy production and distribution.
Improve environmental performance of the site.
Veolia's solution
In 2008, Veolia (Dalkia) purchased the company ENEVIA a.s. thus becoming the owner of energy assets in the "Brownfield" industrial park of Žiar nad Hronom.
In 2013/2014, the K6 coal boiler was reconstructed and equipped with new biomass gasifiers. Thanks to this investment, the boiler uses wood chips as the only fuel, and the CO2 emissions of the site have been reduced by more than 60%.
Veolia provides comprehensive energy services like production, distribution and supply of energy commodities as heat, electricity, natural gas, compressed air and water, which industrial customers currently use at the industrial park. For several clients in the park, Veolia also provides services in the field of energy equipment maintenance.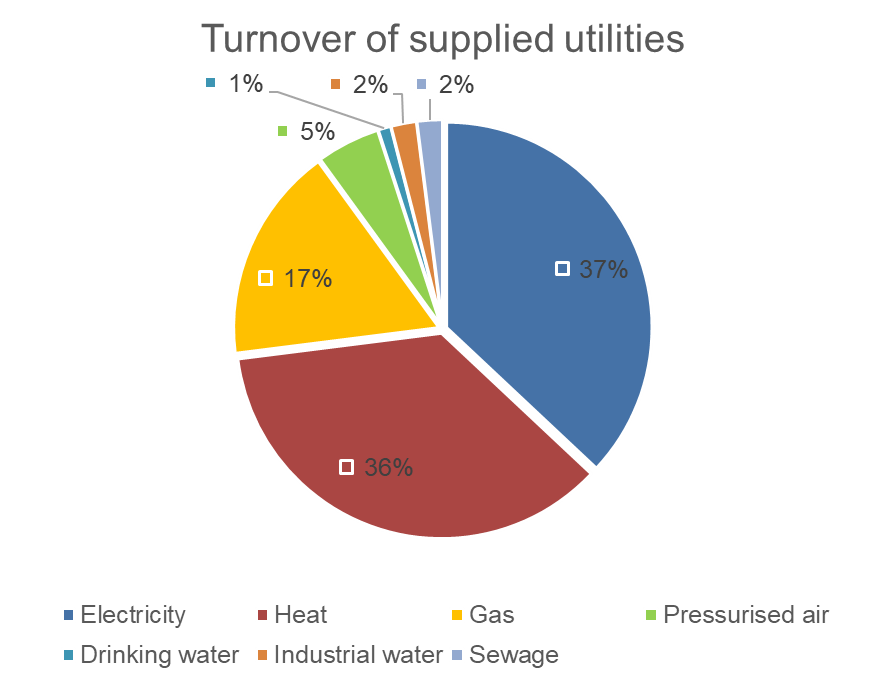 We supply heat for space heating and domestic hot water to more than 220 objects, the largest collection in the housing sector. We operate 222 transfer stations with compact modules, two substations and water distribution networks with a length of 16 km.
The benefits
Industrial client's requirements:
Generation and distribution of heat (40 GWh)
Generation, delivery and distribution of electricity (65 GWh)
Delivery and distribution of natural gas (86 GWh)
Generation and distribution of compressed air (47 mln.m3)
Production and distribution of drinking water and industrial water (590,000 m3)
Cleaning and sewage water management (663,000 m3)
Public customer's requirements:
Production and distribution of heat and hot water for the city (58 GWh)
Veolia customer references:
Nemak Slovakia
Fagor Ederlan
Sapa Profily
Finalcast
Slovalco
VUM
Tubapack
Remeslo Strojal
Sloval
Qatena
Transform recycling