Five out of more than eighty companies, which have applied, reached the final demo day in the first investment window of the Innovation Starter Accelerator and Sofiyska Voda, operated by Veolia. The projects offer cutting-edge technological solutions in the sphere of water treatment and water and network management.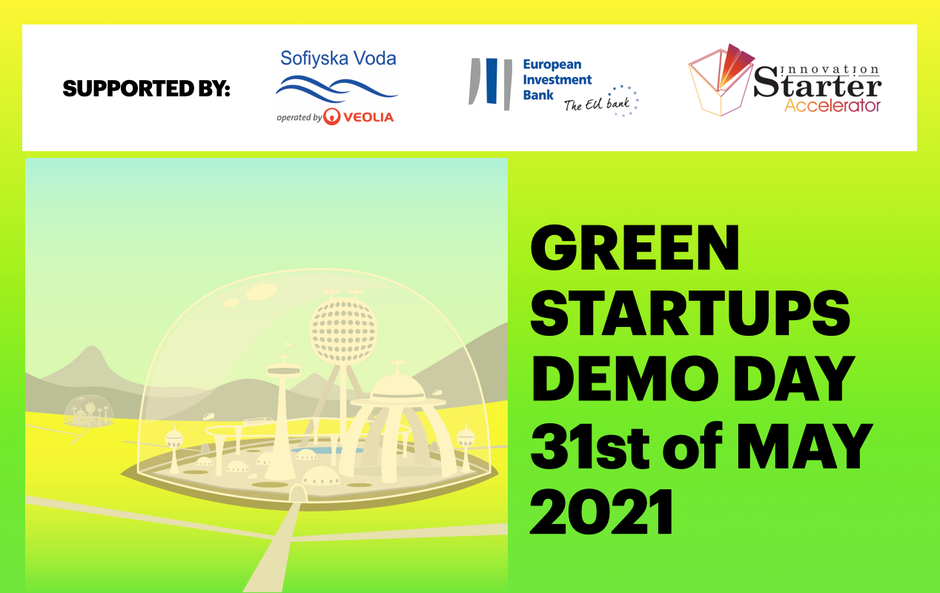 In 2020, Sofiyska Voda, operated by Veolia, signed a 5-year memorandum of cooperation with the agency for innovations and its accelerator program for financing startup businesses.
More than 80 companies applied under the joint initiative, which is the third consecutive one for the accelerator, 6 of them were approved for the accelerator program, and 5 teams managed to successfully complete it.
On 31.05.2021, in Sofia Tech Park, the approved startup companies will present before a prestigious jury their ideas and will compete for the financial support on behalf of Innovation Starter Accelerator and the technical support and validation of their ideas in a real corporate environment on behalf of Sofiyska Voda, operated by Veolia.
In an alphabetical order these are:
1. Digital Twins project of the Ridotek company of Hristo Valyavicharski. The company develops a software platform based on "digital twins" technology, which is to support the enterprises in their transition to Industry 4.0. The digital counterparts of physical objects, from which data can be collected through sensors allowing business process analysis, planning and optimization. Hristo majored in Business Administration and has a serious corporate technological experience in companies such as Paysafe, Telerik, Strypes, and also as an entrepreneur.
2. CW Engineering "Innovative wastewater treatment and green energy for the industry and households" is the project of Rosen Ivanov, Chief Assistant Professor at the University of Mining and Geology "St. Ivan Rilski". With his team of 6: microbiologists, engineers, electronics experts etc. they are developing passive systems for wastewater treatment with parallel energy production.
3. InnovaOne is a project founded by a teacher and his students from the town of Harmanli. Emanuil Manolov, Hristo Hubenov, Dzhano Mihaylov and Darko Tachev are working over a sensor technology for real-time reading of pollution and potable water indicators.
4. SatGeo is a project led by Bilyana Nikolova, expert with experience in the development of technological solutions in the water sector. With her team of GIS specialists, experts in the field of satellite image processing and engineers who detect failures they are developing a project that represents an innovative technology for detecting failures along impounding structures and the water distribution network in residential areas.
5. SmartWater is the project of Mihail Todorov that deals with primary assessment of the processes, the hardware, the software and the specialists in the water companies, and an individual proposal for improvement, training, as well as automation of the processes – from reduction of the number of failures to reduction of the costs of water abstraction, treatment, supply, sewerage and final treatment of the water before its returning back to nature.