After information exchange and agreement with the competent authorities, the Sofiyska Voda specialists decided that the most suitable place for the fish of the type Crucian Carp and Silver Prussian Carp is at large in the water of the Iskar River. Before its realization, the campaign was preceded by a detailed analysis of the fish, performed in a specialized laboratory of the Bulgarian Food Safety Agency. The samples did not show the existence of heavy metals and elements hazardous to human health that are considered to be accumulated in the fish living in polluted water, especially in larger specimens. They confirmed that the fish is in perfect health.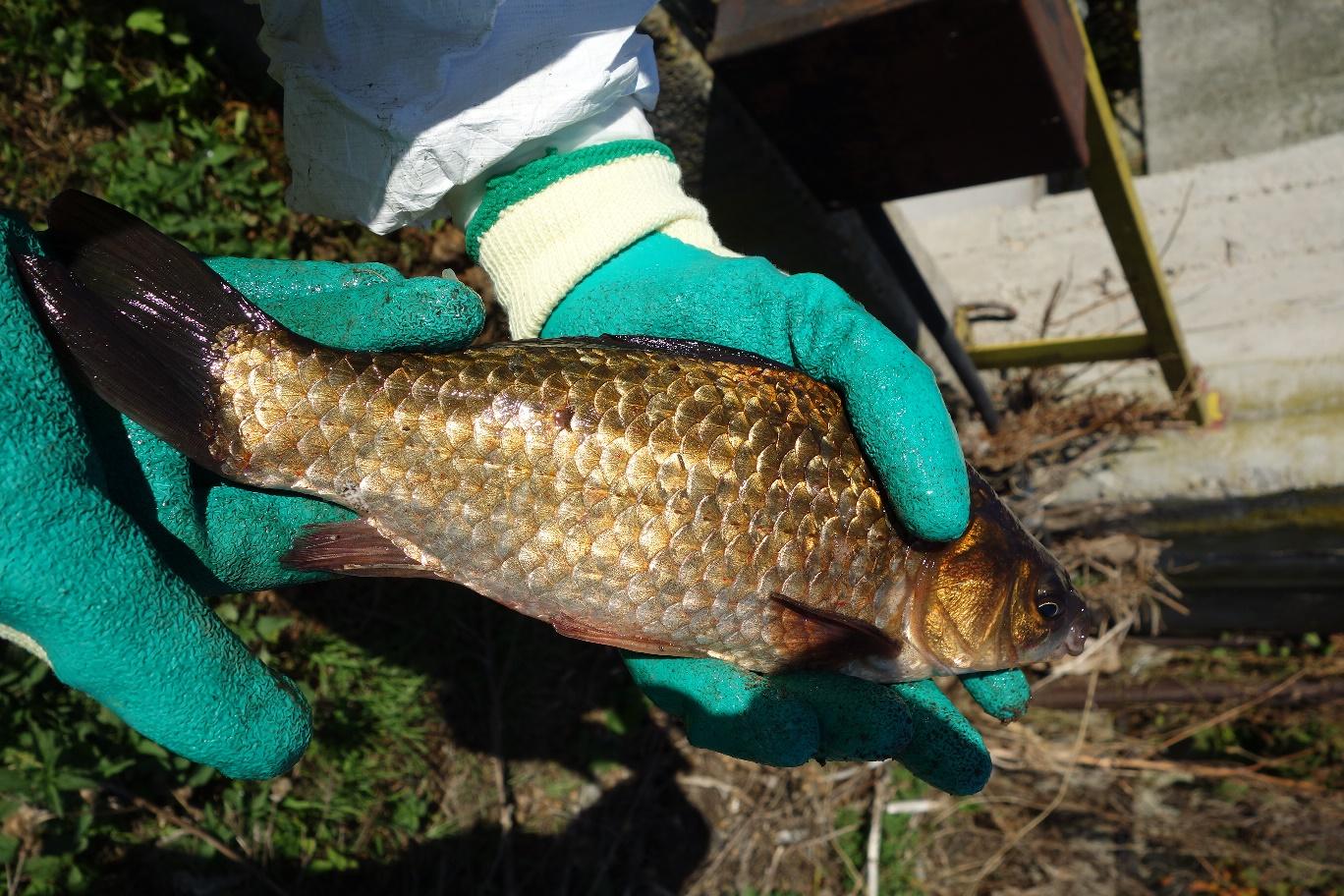 The treated wastewater of the treatment plant passes through the contact reservoir of Kubratovo WWTP - one of the biggest on the Balkans and among the top ones in terms of energy efficiency from among 3000 similar plants, managed by the world's leading group in the water sector Veolia. The successful reintroduction of the fish into the Iskar River will contribute to the biodiversity of the river, which in the past two decades has been slowly reviving – owing to the expansion of the sewer network in the capital and the treatment of the water from it. With its tertiary stage - phosphorus and nitrogen removal - the water returned to the Iskar River, deprived of life several decades ago, allows for higher amounts of oxygen and for gradual recovery of the water and the shoreline ecosystem. 
Since its commissioning in 1984 to date, Kubratovo WWTP has been displaying a stable and unfailing technological operation, and the optimization of the technologic processes in treatment using Veolia's experience allowed for full coverage of the energy needs and the sale of around 20% "green energy" on the market. On the other hand, methane recovery and its non-releasing into the atmosphere is a commitment of Sofiyska Voda AD as part of Veolia towards the reduction of greenhouse gas emissions and a contribution to the circular economy.