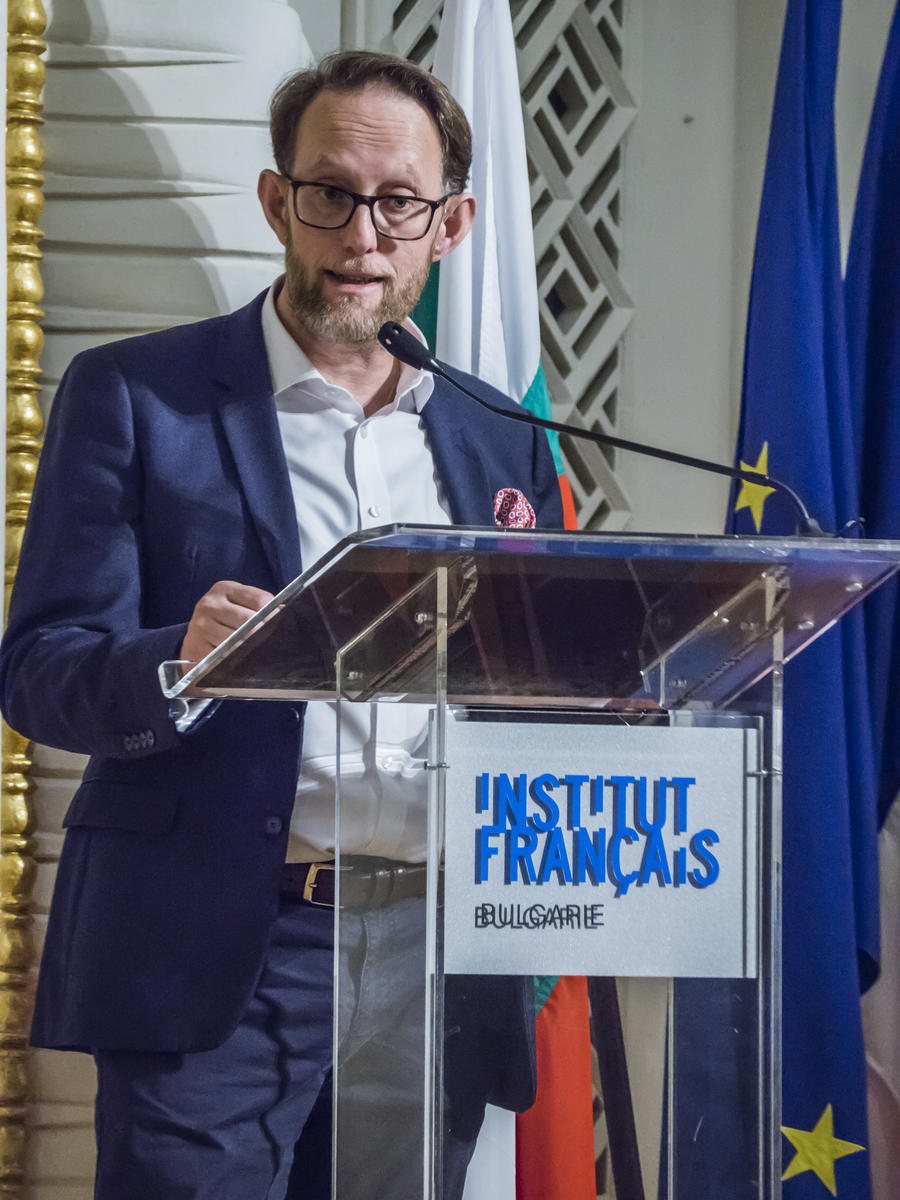 The forum, which gathered with the support of Veolia researchers and travelers from all over the world, took place from December 2nd to December 5th in Sofia. The 15th edition of the event was opened by the French Ambassador, Florence Robine, after that the floor was given also to representatives of the Ministry of Environment and Water and the Ministry of Agriculture, Food and Forestry.
A statement was also made by Francois Debergh, Regional Director of Veolia for Bulgaria and the West Balkans. He welcomed the audience and shared his personal commitment to the cause of biodiversity and the conservation of nature for our lives, of clean water and air – essential for all of us. Mr Debergh reminded that preserving and restoring Biodiversity is one of the 9 commitments of Veolia for a sustainable development with very clear objectives for 2020: delivering a diagnostic and an action plan for 100% of the sites where Biodiversity is at stake. 

Following our commitment in biodiversity in Bulgaria this year Veolia have launched a two years' project on evaluation and analysis with recommendations for the conservation of biodiversity on our sites assessed as sensitive: PWTP Bistritsa, PWTP Pancharevo, PWTP Mala Tzarkva, WWTP Kubratovo of Sofiyska voda and the DHN of Veolia Energy Varna. Confirming our commitment to effective resource management and environmental performance, this year Sofiska voda upgraded its environmental management system and become the first WSS operator with an eco-management certificate EMAS in Bulgaria.
He also gave the "Living water" project between Sofiyska voda and the Biological Faculty of Sofia University as a real example of an innovative approach of active cooperation and successful partnership between the business, education and science.
Discussion was dedicated to the topic "Common views on biodiversity issues in France and Bulgaria in 2020: what are the challenges and solutions?" Documentaries were broadcast and discussions with the film directors were held, dedicated to the conservation of biodiversity in the context of the tremendous drop in the number of plant and animal species on the planet. Among the famous personalities were Gilles Boeuf, Professor at the Sorbonne, Paris, and Specialist in Environmental Physiology and Biodiversity, and Evrard Wendenbaum, mountaineer, speleologist, photographer and film director for scientific expeditions, who has explored Greenland, Madagascar and the Amazon in the recent years.
 
The last three days of the forum were hosted by the University of Architecture, Civil Engineering and Geodesy, where guests were world-famous guides, alpinists, and nature researchers devoted not only to the high adrenaline but also to environmental protection. Assist. Prof. Ivaylo Yotinov, PhD, from the Faculty of Biology presented the joint research project with Sofiyska voda on the assessment of the ecological status and biodiversity in the water along the Iskar River. That partnership was once again given as a successful example of an innovative and sustainable interaction between education and business.
 
Every year the event attracts many visitors who love the adventures, the beauty of nature and the protection of the planet.