On Monday, the Mayor of Sofia, Mrs. Yordanka Fandakova, visited the renovated Smart Monitoring Center of Sofiyska Voda, operated by Veolia – Hubgrade, located at the Bistritsa Potable Water Treatment Plant.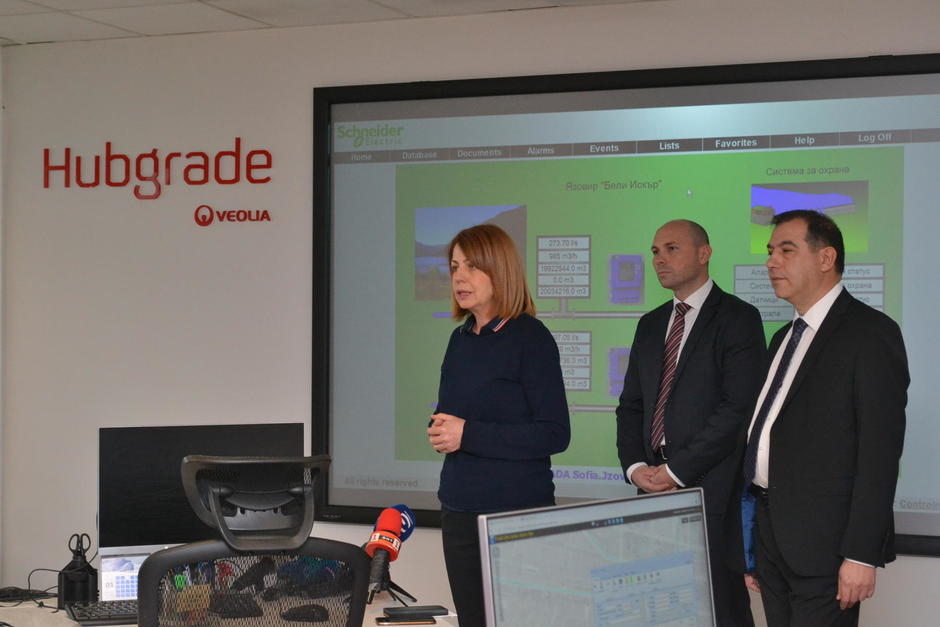 Before her and the journalists, the Executive Director, Mr. Vasil Trenev, and his deputy, Mr. Stanislav Stanev, made a real-time demonstration of how the remote monitoring and control of the levels of dams and reservoirs, part of the Sofia water supply system, work. Mres. Mrs. Fandakova also used the occasion to visit the Laboratory Testing Complex, where Senior Manager, Vesela Stefanova, acquainted her with the drinking water quality control process and state-of-the-art equipment.  
The reason for the visit was the forthcoming meeting of the Sofia Municipal Council on Tuesday, which is expected to vote on the decision of the Council of Ministers to build an alternative water connection from the Malo Buchino reservoir to the destitute city of Pernik. According to the proposal of the ministers in charge, the future 13-kilometer route will provide water quantities of 300 liters per second, with water flowing from the Beli Iskar Dam through the Rila Main. Apart from that, the quantities of water in the dam will be guaranteed by further diversion of the Rila catchment area of Belmeken Dam to the Beli Iskar Dam.