"The aim is to remind how important it is for health to consume enough water every day",  employees of the company say.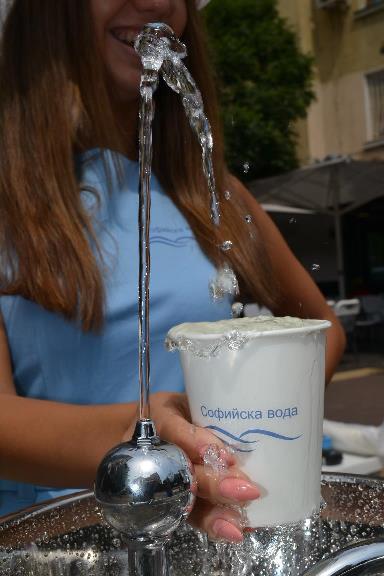 A special mobile laboratory of the company analyzes and demonstrates on site the quality of the potable water in Sofia.
"The water in Sofia is of superior quality and we from Sofiyska Voda recommend Sofia citizens repeatedly to drink water as much as possible during the hot summer months. Unlike the mineral water, it does not put extra burden on organism through salts, which is typical for most of the mineral water types. In addition, the рН values of Sofia drinking water are close to those of the internal liquid medium of organism. Sofiyska Voda monitors on a daily basis the potable water qualities at all points on the water network so that our customers can drink tap water without worry. "They may check on the website of the company what the water quality in their residential area is", Vesela Stefanova, Senior Manager of the Laboratory Testing Complex of Sofiyska Voda, explained.