Veselin Dimitrov, Chief Engineer at Sofiyska Voda, presented a pilot project on surveying of main sewers in the capital.
The total length of the facilities in the capital is over 300 km. Surveying the technological condition of the sewers is very important since the purpose is to preventatively identify and fix their intactness,
During the discussions, along with the ways for financing, attention was paid on the necessary changes for development and modernization of the WSS sector in Bulgaria.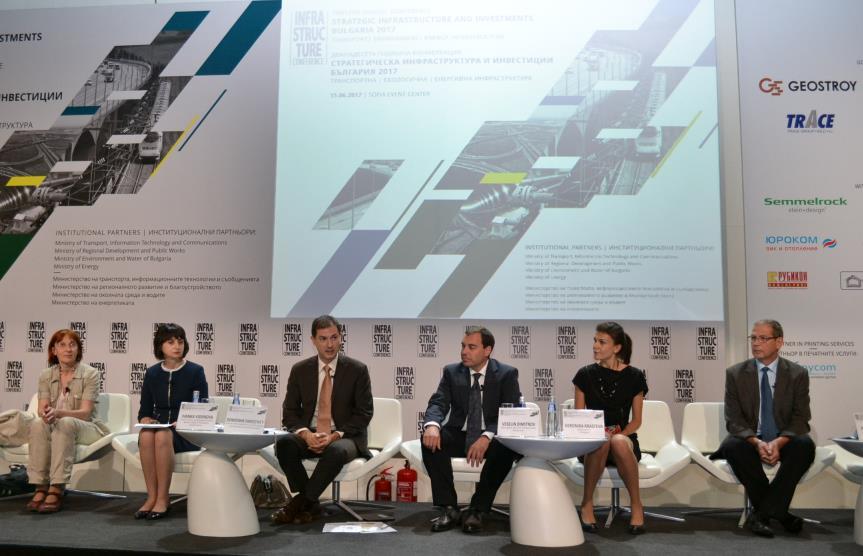 The annual conference Strategic Infrastructure and Investments 2017 is held for the 12th time in Sofia. The forum started with the participation of Ivaylo Moskov, Minister of Transport, Information Technology and Communication, Malina Krumova, Deputy Minister of Regional Development and Public Works, Atanaska Nikolova, Deputy Minister of Environment and Water, and Temenuzhka Petkova, Minister of Energy.  
The highlights of the conference this year were: 
-    Developing and financing the strategic infrastructure of Bulgaria – strategies, plans and expectations. Priorities and investment programs 2017-2020
-    Transport and transport infrastructure Bulgaria 2014-2010 – condition, projects and approved funding of roads, railways, harbors, airports, intermodal terminals. Innovations in transport infrastructure. European funding for transport projects. Economics and priority transport projects. 
-    ∙ Eco-infrastructure – priorities and management of water, hydro-engineering projects and waste. Projects 2017-2020;
-    ∙ Energy infrastructure – projects and investments in the gas transmission, electrical energy and power transmission infrastructure 
-    2017-2020. Development of nuclear energy.