In the new Customer Service Centers Sofiyska Voda provides functional separation of the offered services for customer convenience. There are designated desks for payment of bills and other fees, for provision of quick services and information, and for requests of service by customers, which require more time for processing. An electronic queue management system has been integrated, as well, which in addition to providing tickets with numbers to the customers, has digital video content as well.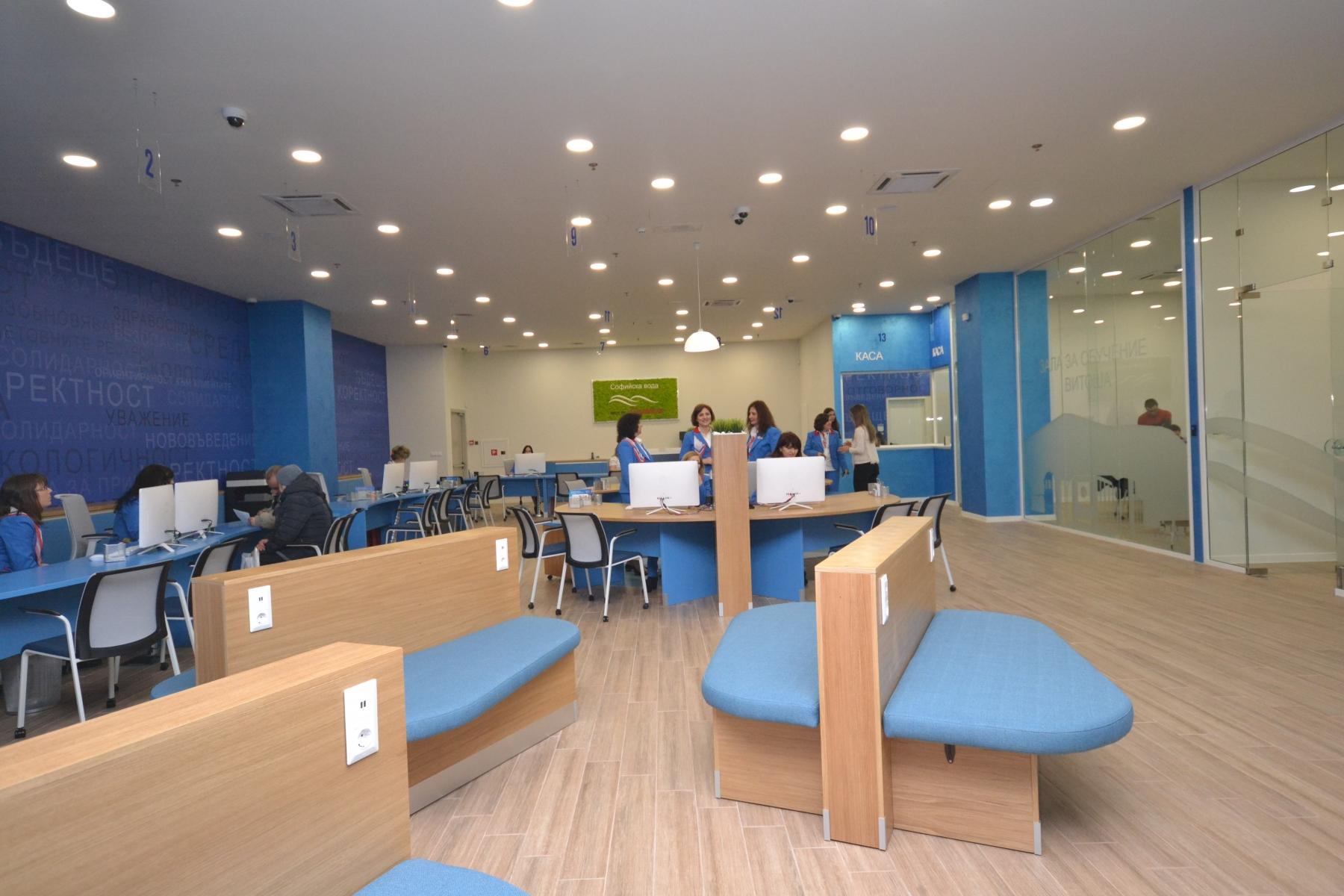 In the meantime, in addition to the comfortable waiting area, customers are provided free Wi-Fi access as well as accessible sockets for cell phone charging. 
The project for a completely new location and rebranding of the premises of the capital's WSS operator is the result of the partnership between Sofiyska Voda, New Bulgarian University and the National Academy of Arts. In 2016 Sofiyska Voda announced a competition for a modern interior design, which was won by Ivana Yankova, a student enrolled in the Master's program "Advertising Design" of the National Academy of Arts. Her design was recognized not only for its creativity in the proposed visual identity, but also for the interwoven three of the values of the Veolia Group: customer focus, innovation and social responsibility.
These are the first two CSCs of a new generation, which showcase the servicing of the customers of Sofiyska Voda through a completely new model and appearance and a third CSC will be opened in TZUM – also with a new for Sofiyska Voda location.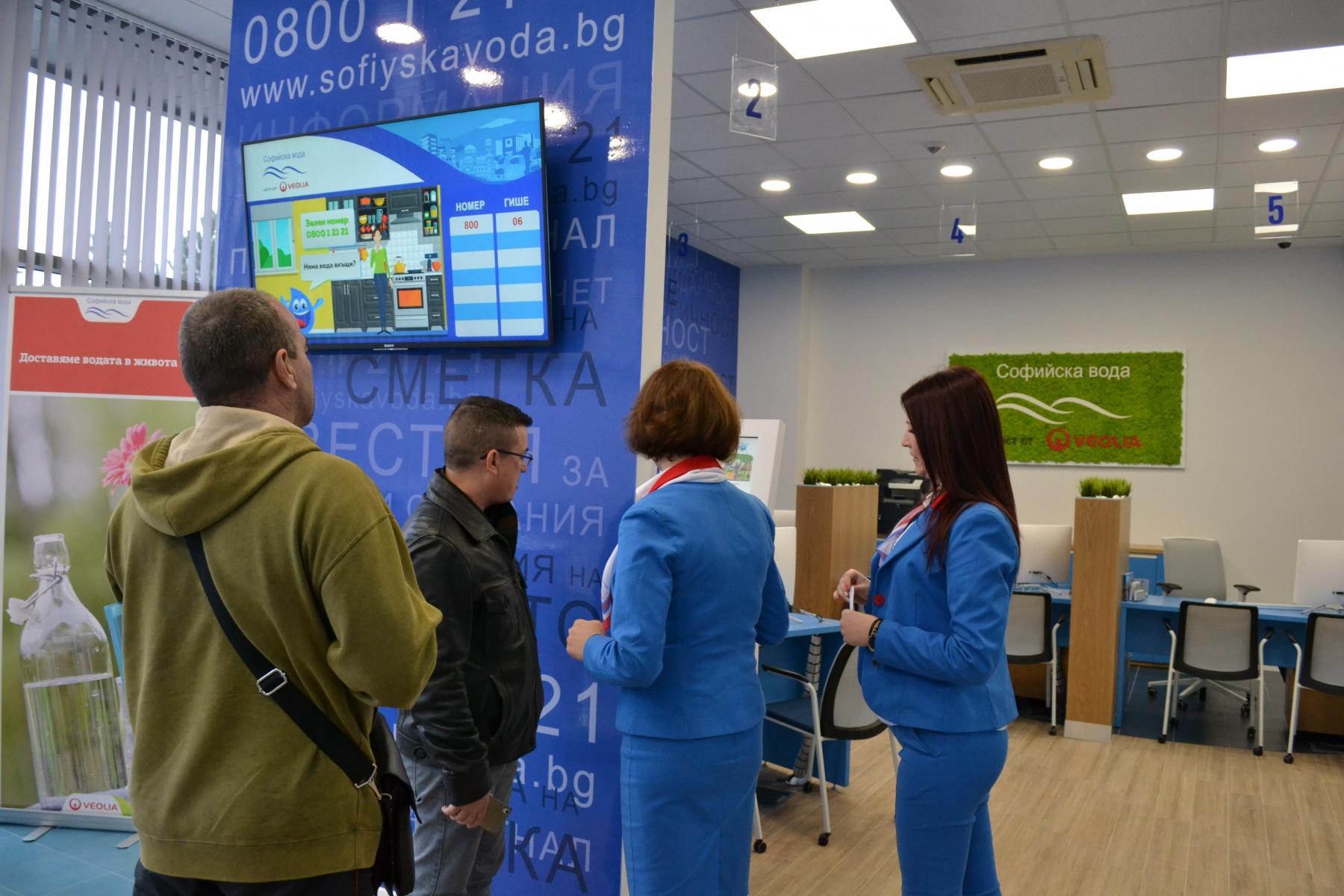 The renovated centers are yet another stage in the overall modernization of customer service under the slogan "Services Going Swimmingly", which Sofiyska Voda started in 2017 with the introduction of the only one of its kind for WSS operators in the country 24-hour free phone line - 0800 1 21 21. At the close of 2017 as a second sure step forward started the only one of its kind in the sector Mobile Customer Service Center – for the remote residential quarters of the capital. It constitutes a van equipped with all necessary technologies to provide the full set of services offered at the stationary customer service centers of Sofiyska Voda. 
The customers of the company, who prefer online communication, have the opportunity to get real-time information and to use remotely a great deal of the services of Sofiyska Voda AD.