When Arnaud Valleteau, the Executive Director of Sofiyska Voda received the award, he said that the prize was recognition of the efforts of the company's team in turning the company into an effective example for circular economy, which is on the way to make the WSS operator of Sofia energy-independent.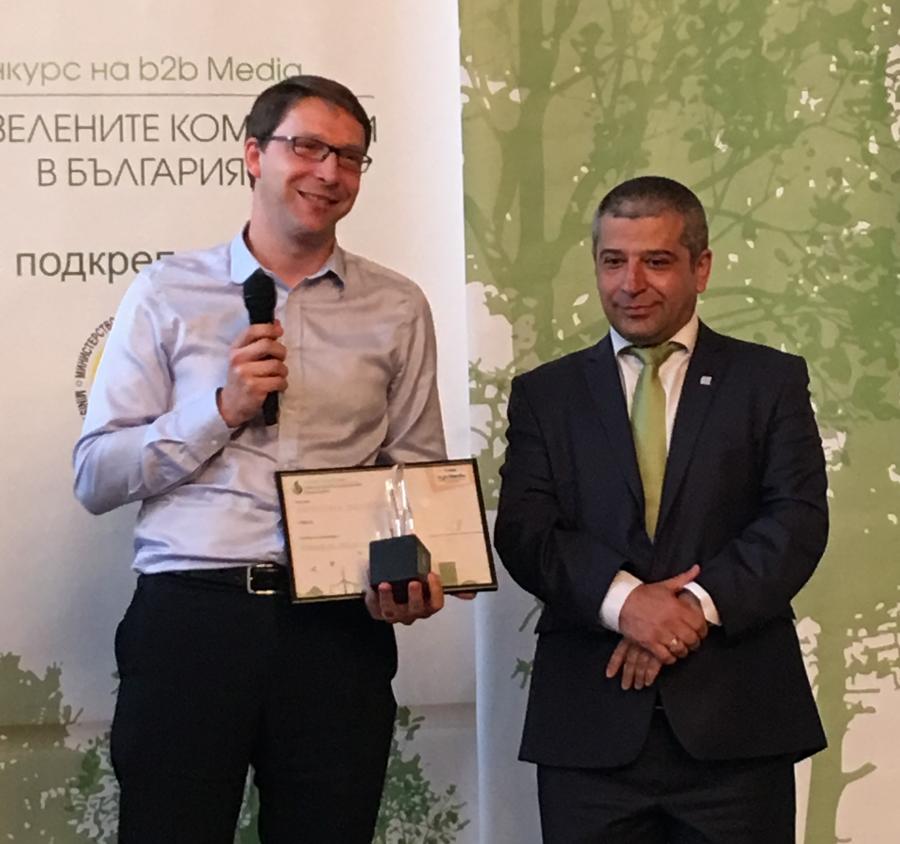 The wastewater treatment plant near Kubratovo produces green energy, which is enough to meet its own energy needs and further 24% of the produced energy enters the green electricity (from renewable sources) market. In addition to the treated municipal wastewater, which is returned with verified quality to nature, the release of more than 100,000 t of carbon emissions in the air is avoided thanks to this production. Furthermore, the sludge is used as a fertilizer in agriculture.
The categories in the national competition "Bulgaria's Greenest Companies" are 14 in total, and one of the prizes was won by Sofiyska Voda AD. The company is also among the 33 awarded projects for the green investments it made. The national competition is held jointly with the Ministry of Environment and Water.