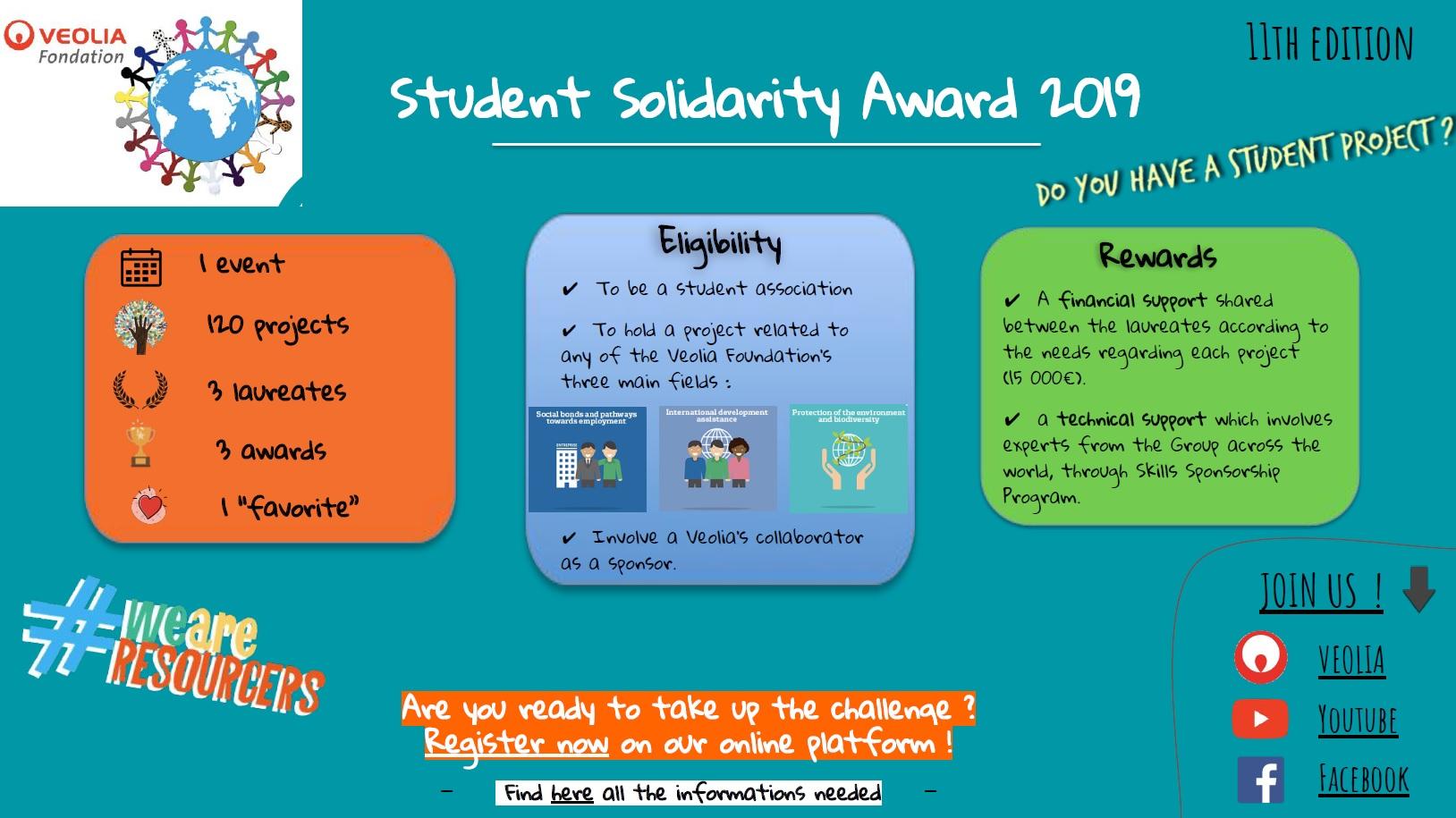 The award aims to support students actively participating in civil and solidarity projects.
The initiatives students may apply with must be focused on international development assistance, promoting social bonds & pathways towards employment, or protection of the environment & biodiversity – the three areas of intervention, which are fundamental for the Veolia Foundation.
The laureates will receive not only financial support but also technical support, which involves experts from the Veolia Group across the world, through Skills Sponsorship Program.
A jury with representatives of Veolia, schools, universities and associations will select 3 projects, splitting between them a 15,000 EUR grant.
The Student Solidarity Award promotes the societal approach of Veolia and is proof of the Group's commitment to environmental protection, social development aid and integration and the fight against exclusion. 
To participate, all the information (agenda, rules, selection criteria) is available on the Foundation's website and on the Facebook page of the Student Solidarity Prize.
In 2017, the Veolia group supplied 96 million people with drinking water and 62 million people with wastewater service, produced nearly 55 million megawatt hours of energy and converted 47 million metric tons of waste into new materials and energy.
In Bulgaria, Veolia is known by the companies Sofiyska Voda, Veolia Energy Bulgaria, Veolia Energy Varna, Veolia Energy Solutions Bulgaria and SADE Bulgaria.