"Veolia is a leading company in district heating and operates around 600 district heating networks across the world. In order to decarbonize our district heating networks, we explore various ecological sources of energy like recovery of waste heat from the activity or from industrial processes, as well as renewable energy sources such as biomass, solar thermal power, and of course, geothermal energy, where possible," stated Mariana Iteva, Deputy Country Director of Veolia for Bulgaria, in her presentation at the international Energy for a Green Future conference, held on April 25 and 26, 2023.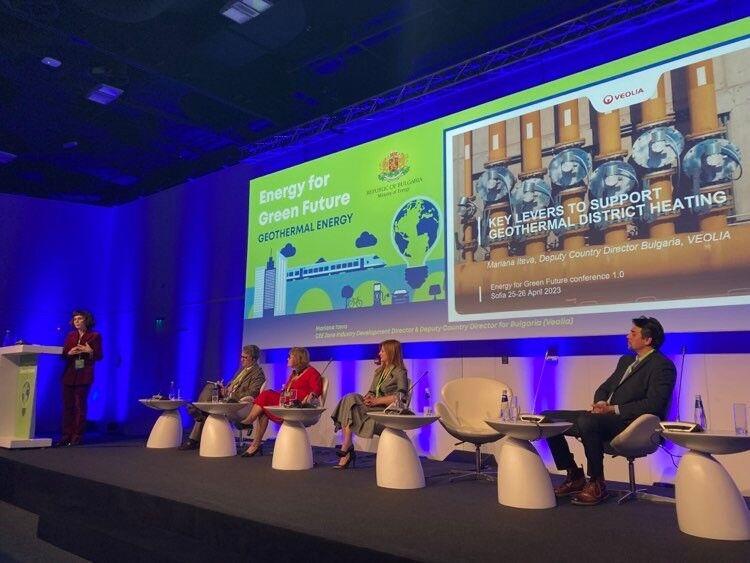 Topical issues related to modern development of networks and systems in the energy sector, energy efficiency and energy management, geothermal energy recovery, etc. were the focus of the event. The conference was opened by President Rumen Radev and Minister of Energy Rosen Hristov and brough together representatives of the government, energy companies, municipalities and higher education institutions, international and Bulgarian financial institutions and diplomats.
Mariana Iteva participated in the Use of Geothermal Energy panel, emphasizing the considerable and yet insufficiently developed potential of this type of resources in Bulgaria. Ms. Iteva gave examples from the international practice of Veolia and illustrated the advantages of the French experience in the use of geothermal energy in district heating networks.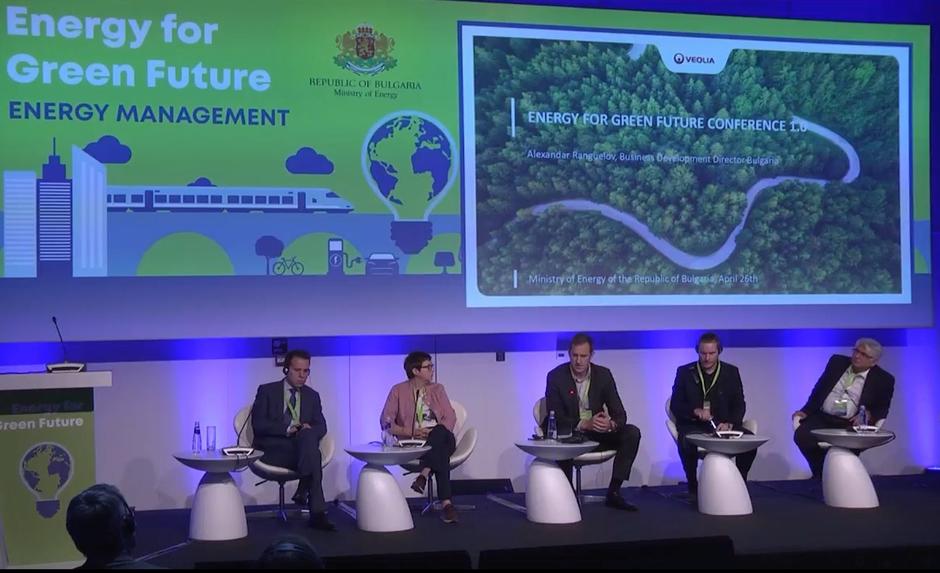 Alexandar Ranguelov, Business Development Director at Veolia Bulgaria, took part in the Energy Management panel, where the latest technologies and innovations, corporate policies directed towards the green future, and adopted good practices were demonstrated. Alexandar Rangelov presented Hubgrade – the company's digital solution for energy and water savings. The solution is a monitoring, analysis and management system aimed at reducing energy and water costs, which allows measurement and optimization of the efficiency of buildings and industrial facilities. 8,500 sites worldwide are using the Hubgrade system and their number is constantly growing.
The conference participants unanimously concluded that the ecological transformation for a green future in favor of people, economy and nature could be achieved only through collaboration and joint efforts.