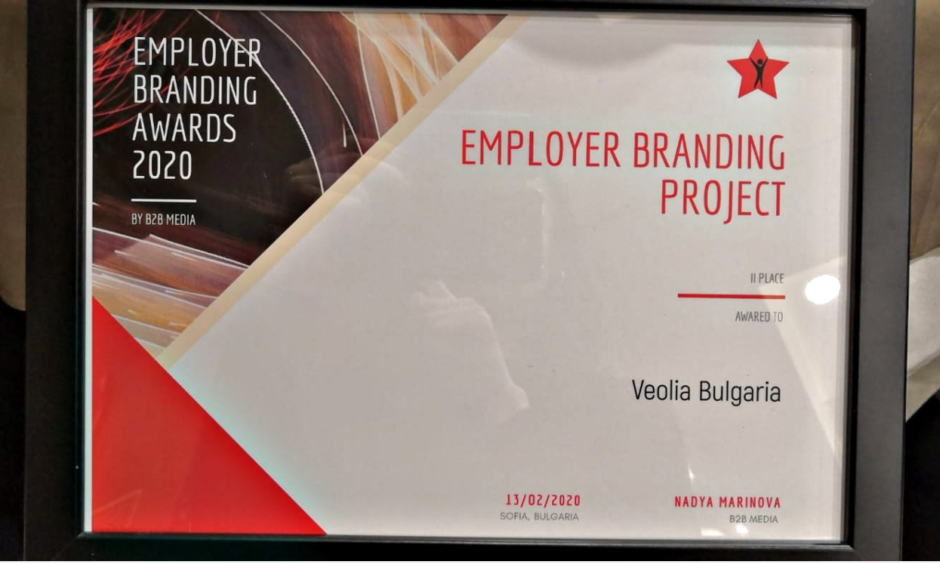 Veolia Bulgaria won the second place in the Project category at the official ceremony of the annual Employer Branding Awards on 13/02, organized by b2b Media for achievements in building and promoting the image and popularity of Employer Brand.
The Employer Branding Project category distinguishes the implemented projects with a strategic approach to employer branding and a perspective for successful talent attraction, management and retention. The prize was awarded for the #We Are Resourcers brand of Veolia, implemented in all Veolia Bulgaria's subsidiaries, uniting all Resourcers in the same "Resourcing the world" mission.
Our mission is our commitment to do our best to make the world a better place. To achieve this, we rely on teams of talented people who share and embody our worldview. 
Whatever our area of expertise, job title or location, we are all dedicated to making a positive impact and working together to meet the needs of customers everywhere.
Being a Resourcer means seeing the world as it should be and not just as it is.