The French Ambassador in Bulgaria, Mrs. Florence Robine, visited the Health and Social Development Foundation (HESED) in Sofia  on February 13, 2020, within the framework of the "Ambassador for a Day" initiative , organized by the British Embassy in Bulgaria.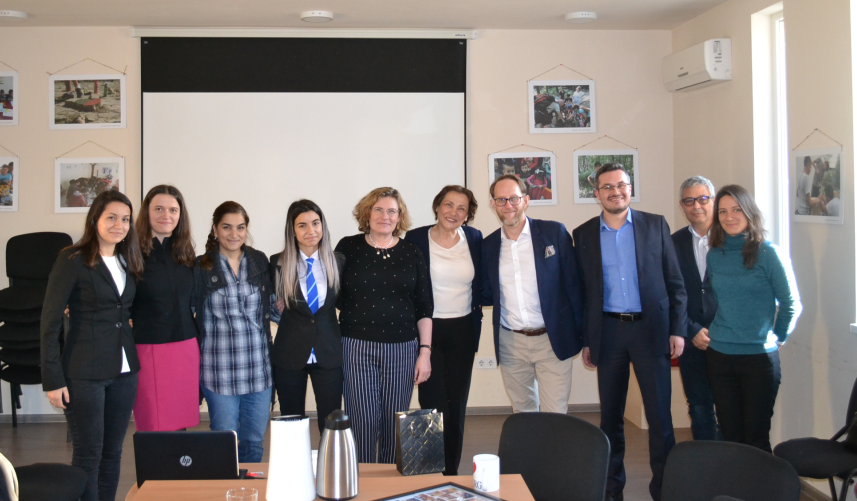 The Embassy of France joined the initiative for the purpose of encouraging the participation of young women in diplomacy and for allowing them to get acquainted with the professional opportunities it offers. Mrs. Robine shared her entire business day with the young winner.
Mr. Francois Debergh, Veolia Bulgaria Country Director and Chairman of the Board of Directors of Sofiyska Voda, also took part in the visit, supporting the foundation activities and representing the mutual Innovative partnership between the foundation and Sofiyska voda, operated by Veolia.
"Water – valuable resource for the community" is the motto under which an Innovative project was developed and has been performed by volunteers of the company for third consequent year – an educational program on the water topic, intended for Roma children.
The main objectives of the project are the change of the mind-set of the minorities in terms of water consumption, as well to support the implementation of practices, techniques and habits to save water, as well as to explain, promote and help the Roma community to develop responsible approach to water as a valuable resource.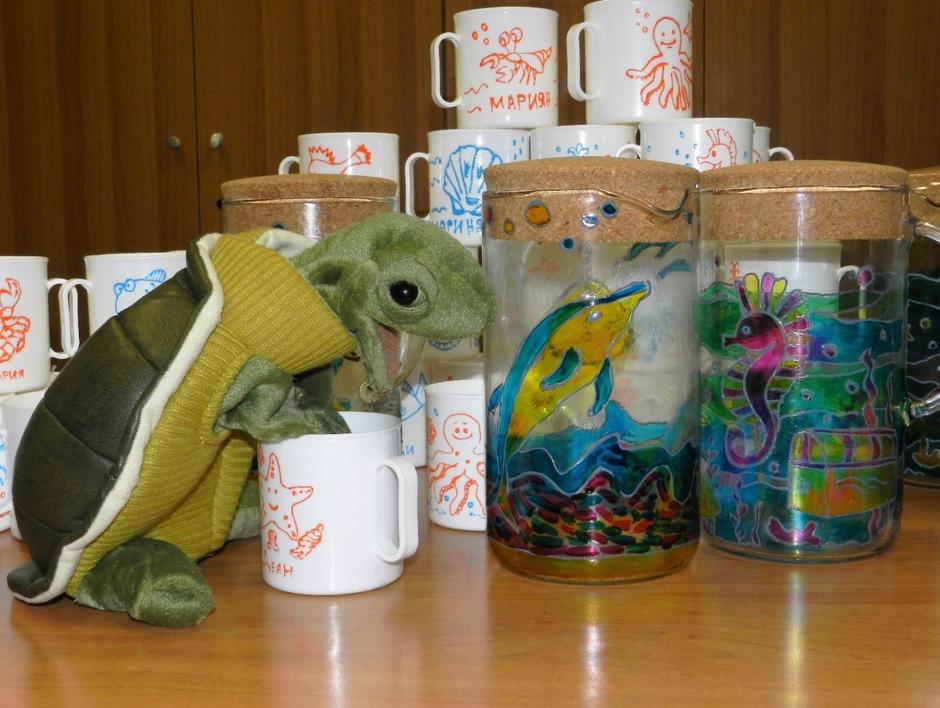 For the youngest target groups the training is built around a story for a special character – a water Turtle that is searching for water Saviors and teaches them to know, understand, save and protect the water.
Beyound the pure technical approach the company took into account the cultural specifities of the community. "Water loves Children and Children love Water" is the bringing together message Sofiyska voda team and the Turtle share to the Roma children and communities. The diverse team, volunteers from different directorates, is not only showing their hidden talents, but working together in harmony for the fulfilment of not the easy task of changing mind-sets and stereotypes.
HESED Foundation offers a new approach to the integration of the Roma community in the Bulgarian society. HESED works in Filipovtsi r.q. and Fakulteta r.q. in Sofia, as well as in Iztok r.q. in Kyustendil. It has two centers in Fakulteta r.q. with 15 employees and capacity for 400 people where an innovative model is applied for support of the local community from an early age to adulthood through personal development (health care, education and social skills) and the immediate environment of the children is addressed.