We offer you energy efficiency contracts with a guaranteed result
How can we help you?
Veolia's Energy Performance Contracts (EPC, ESCO) offer involves a partnership with the customer, in that both parties have an interest in energy performance. A detailed feasibility study (DFS), consisting of our energy audit and advisory services offer, is required prior to initiating any EPCs.
Optimization of the energy chain (demand, distribution, production):
Support for the user in mastering its energy consumption
Continuous supervision of the energy facility and its use by connecting it to a monitoring cent

er e.g. Hubgrade

Monitoring and analysis of energy efficiency to control the production yield and usage ratio (modelling the facility, recording consumption and operating parameters, management of deviations, customer reports, customer portal, etc.)
Optimized purchase and management of the energy mix when appropriate
Optimization of the return on investment:
Development of a roadmap for improvements
Financing advice and solutions
Management of subsidies and the use of ESCs (Energy Savings Certificates)
Preventive and corrective maintenance of facilities:
Operation of the facility to deliver the expected service quality and performance
24/7 customer-relations management (call-out deadlines, etc.)
How do we create value for you?
As part of this offering, Veolia commits on the quality, availability and overall energy performance of the site. In order to do this, Veolia ensures energy demand reduction and control, optimized operation and maintenance of customer equipment.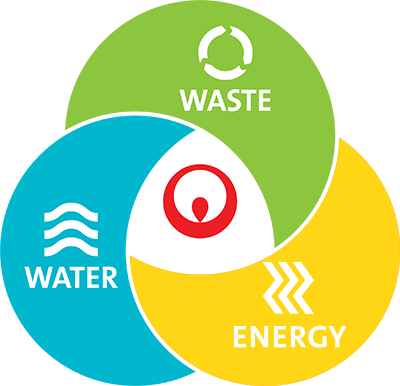 … strict control, optimization of management and maintenance of customer equipment
Complete energy efficiency management of the site
High quality and continuity of processes
Preventive maintenance of the facilities